About Rainbow Koi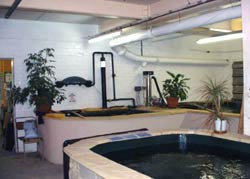 Rainbow Koi is a family run business in Melksham, Wiltshire and is 15 minutes from Junction 17 (Chippenham) of the M4.
We started the business in March 2001 following a long history of Koi keeping. We aim to provide the most complete service possible and will give advice on any aspect of the hobby. We can also design and build the pond of your dreams from a water feature to a 20,000-gallon state of the art Koi pond, as well as maintaining your existing pond to the highest level.
The shop consists of an 10,000 gallon show pool, 12,000 and 800 gallon Tategoi pools, a 400 gallon pool and seven 350 gallon vats.
We run a stringent Bio-Security programme - all new arrivals spend a minimum of six weeks in our 5,000 gallon quarentine centre at various temperature cycles and all of our tanks in the shop and quarantine centre are run on individual filtration systems. Please Note: We do not allow customer's fish or water onto our premises.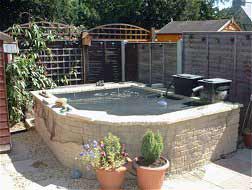 We stock a wide range of dry goods from all the leading brands, including pumps, filters, u/v clarifiers, liners, food, medication, specialist equipment and much, much more.
In 2003 we started designing and building our own range of filtration, including the hugely popular Niteryter fluid bed, the FGI 350 Quarantine Vat and the exceptional Stainless Steel Media Shower.
Our Japanese Koi come direct from Japans top breeders including Sakai Hiroshima, Matsunosuke, Matsunosuke, Dianichi, Kachi, Kase, Omosako and many others. There is always a large range of high quality koi available but if you require a particular koi please let us know and we shall aim to source it for you. We have regular deliveries from February and fortnightly throughout the summer.
The health of our Koi (and yours) is of the utmost importance and the lack of healthy, quality Koi in the area was the main reason for starting Rainbow Koi.